It's part two of a huge guest post (Part One), which asks which is your game of the gen. A big thanks to everybody who took out the time to drop some words on my blog 😀
Really suprised by the wide range of awesome games everyone picked.
Enjoy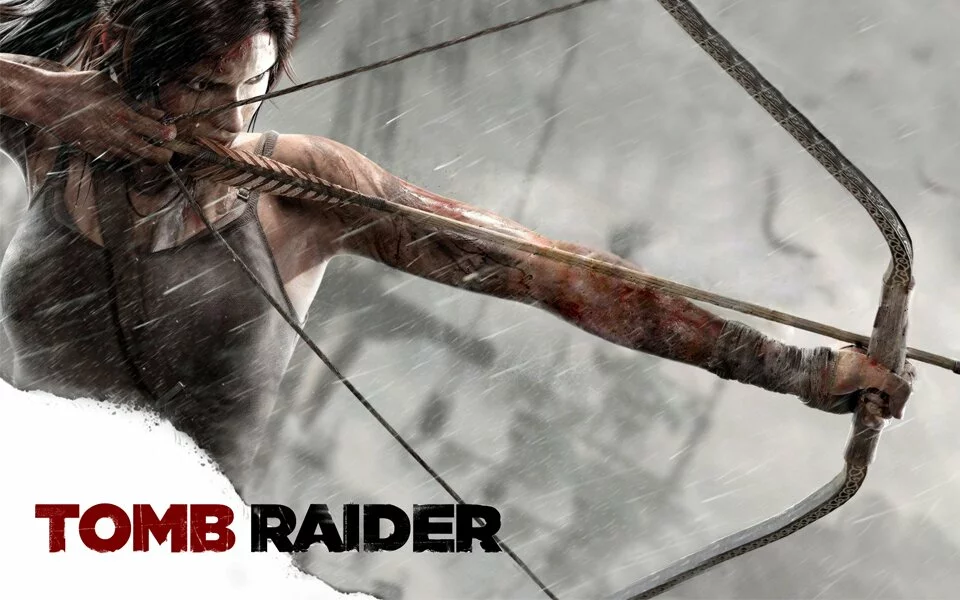 Chosen by Robert Settle
Website – RobertSettle.com
Trying to decide upon a single game that had moved me was quite a hard choice as there's been quite a few during this generation. Honourable mentions go to BioShock and Portal. These are both games that have truly defined this generation.
We have now reached a point where video games story telling can truly hold their own against other story telling mediums. The game I decided upon is a much more recent game, one that earned plenty of plaudits upon its release. Tomb Raider  is a re-imagined beginning for Lara Croft in which she crashes – along with her crew – on a mysterious island and things just seem to spiral out of control from there.
Tomb Raider shifts the focus of the gameplay from exploration to survival. This was a dangerous move for the developers as it could have easily gone wrong.  Thankfully the team knew what they were doing and the end result was a video game that I could barely put down.
Rhianna Pratchett deserves a lot of credit for fashioning together a story that is enjoyable to play, yet remains powerful and relatable all at the same time. The moment when Lara takes her first life was particularly moving and I dare anyone to dispute that.
You can't have Tomb Raider without Lara Croft and Camilla Luddington did a magnificent job of conveying Lara's growth from an innocent young girl to a born survivor who is willing to do anything she can to get off the island.
At the start of the game you find yourself equipped with a bow and arrow. This was an absolute joy to use. I would have been happy playing the entire game with just the bow, but unfortunately there's several enemies that this wouldn't work against.
Tomb Raider has been created as an open world game, allowing you to re-explore areas that you have already completed. This, alongside the fantastic gameplay mechanics meant that hunting for collectables was still enjoyable rather than feeling like a chore, like in most other games.
My only disappointment with the game, was the inclusion of multiplayer. Whilst the mode was fairly enjoyable to play, it felt like an unnecessary addition to what had been a fully polished, almost perfect game.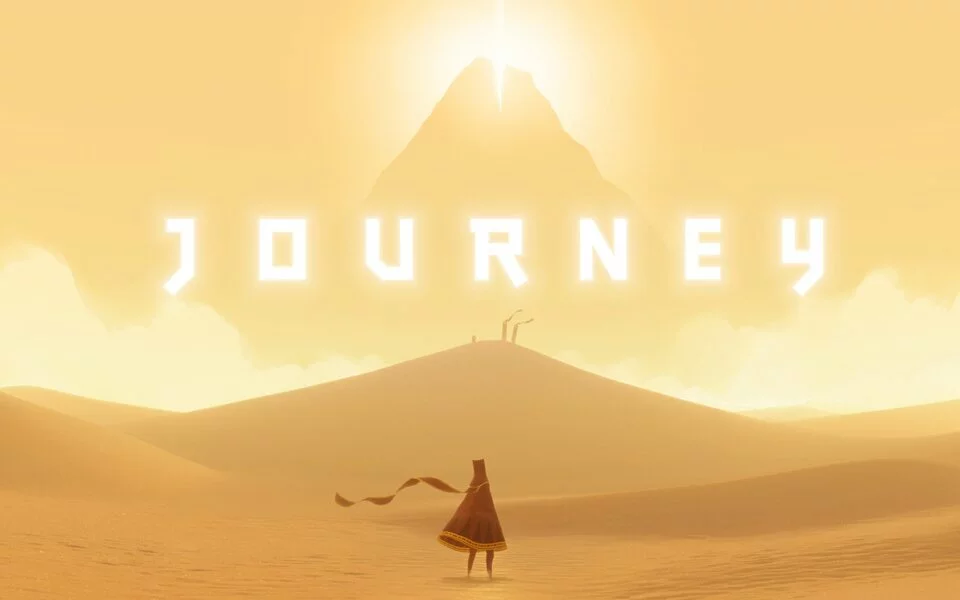 Chosen by Ross Adams
Website – Assorted Randomness
In Journey, you have two ways of interacting with the world around you. Those are: moving your robed avatar around and making said avatar chirp. Doesn't sound like much, but those two mechanics are used to play with your emotions in ways more elaborate games can only dream of.
Your adventure (note I refrained from saying "journey") begins in the middle of a beautifully rendered desert. Why are you there?  Who knows? Moving forward is your only real option, with a bright spot atop a distant mountain the obvious destination. Before long you'll be joined by another robed figure, another player.
Chirping is the only means of communication at your disposal, one which you will quickly overuse as you try to reassure your new companion you're in this together. What follows is a short but extremely poignant journey (had to do it eventually) that played with my emotions in ways I didn't anticipate. Walking through to a new area, taking in the exquisite art style and then exploring this beautiful world is one of the most pure gaming experiences you can hope for. That beauty is turned against you more than once too, but it all comes to a triumphant and exhilarating head, one of the best payoffs you're likely to find. All the while you're sharing this experience with an anonymous companion, a person you'll feel very close to after those 90 minutes, despite not even knowing their name.
This whole piece is very vague but with good reason, if you're reading this and haven't played Journey I would hate to ruin the experience for you. More to the point, if you haven't played Journey, stop reading this and go rectify that immediately. Wonder and awe, with more than a hint of sadness are just a few of the emotions you can expect to partake in. Enjoy!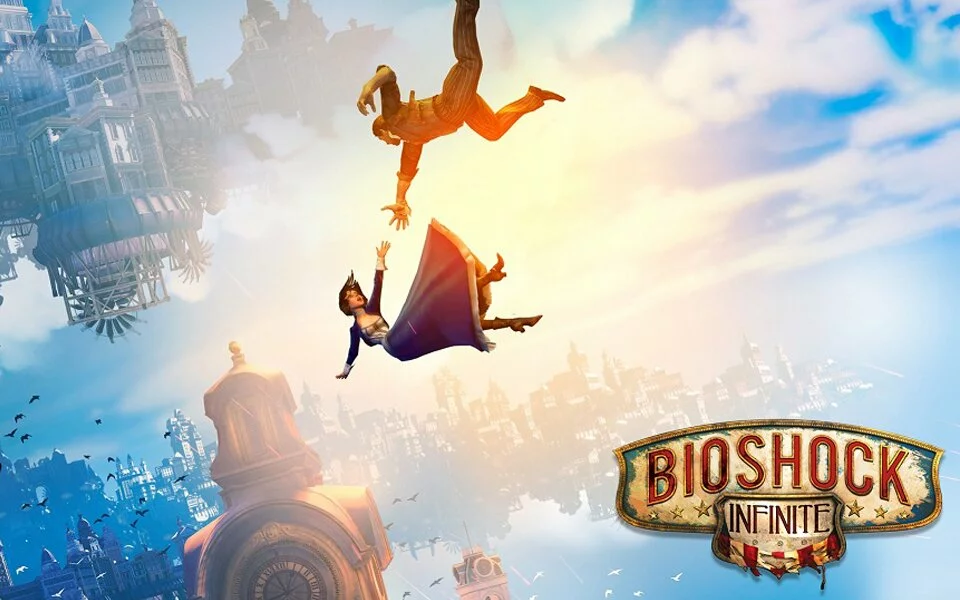 Chosen By Bear Parker
It's a blanket statement but if you're after innovation or a novel approach to game mechanics I'd usually point people toward the talent-pool that is the indie market. We're currently in a climate where these smaller titles are often filling the void between the AAA titles and I think we, as well as the market, are better off for it. However, there's one area in particular I felt a recent title nailed to almost-perfection and that was the composition and story of Booker DeWitt, of Elizabeth, of a city in the sky – of Bioshock Infinite.
Unfortunately it's difficult to really describe how evoking the material is without divulging a few spoilers, but fear not, I'll not wander down that metaphorical path today but I will gladly applaud the work of Irrational Games and the 2K team for conjuring a universe and story so beautifully woven that a construction so rare only a handful of major titles have come close to replication. Specifically, The Last of Us and Portal 2.
You're accompanied on a rollercoaster ride of gargantuan revelations alongside one of the most well developed characters to grace the digital screen. Every hill, hurdle and heartbeat is spent protecting and fighting alongside Elizabeth all whilst becoming enveloped in an ever-interesting story that battles and baffles. It's a genuinely exciting and exhausting ride, and when the final revelation is unveiled you'll sit, staring at the screen, encompassed in a wave of intrigue whilst applauding the stellar work that's been done.
The mechanics of Bioshock Infinite are great and I've had nothing but hours of enjoyment from playing, but the story is the thing that has and will stay with me for some time to come – which makes the wait for 'Burial at Sea' all the more difficult. I just need more.